Always there for your
Information
Technology
repair.



On-Site Computer Repairs & Networking at Your Location

*Serving Ocean & Monmouth County, NJ*

Why call a "geek" when you can call Einstein

10% SENIOR DISCOUNTS OVER 65
(Labor Only)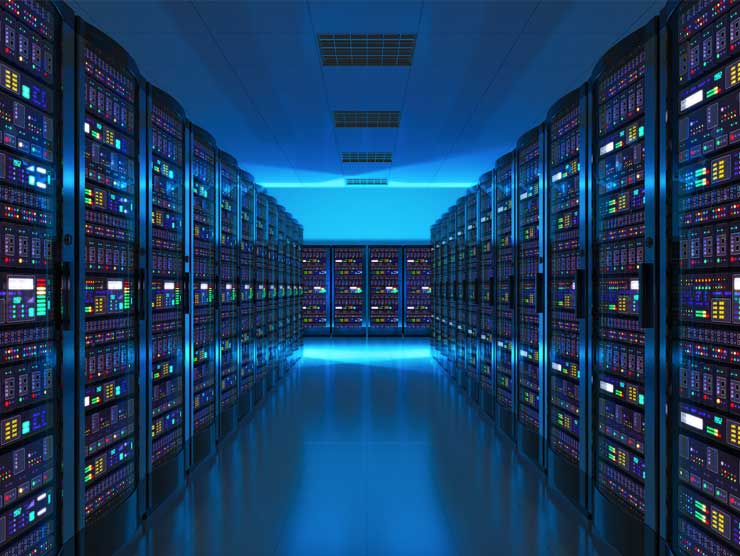 With over 23 years experience in both residential and business computer repair and network administration, trust Einstein to handle all of your computer and networking needs.
​
We possess a degree in PC Support and Network Administration as well as many certifications and have contracted for companies such as: Tiffany & Co., FISERV, Casino Pier, UTCA & LICA just to name a few.
We also service many 55+ communities:
Four Seasons at Mirage • Silver Ridge Westerly • Silver Ridge North •

Holiday City Berkeley • Leisure Village West • Leisure Village East •

Lions Head North • Lions Head South • Leisure Knolls • Holiday Heights
(Find us listed in the "Directory" section of your local paper)

RESIDENTIAL SERVICES

BUSINESS SERVICES

NETWORK SERVICES

TRAINING
• Laptop & Desktop Repair Services
• Virus, Malware & Spyware Removal
• PC Tune-ups
• Hardware and Software issues
• Setup of new computer and software
• Slow running computers
• Internet connection problems
• Data Recovery & System Backup Services
• Peripheral Installations (Printers, Scanners, Copy Machines)
SMART HOME DEVICES
• Amazon Alexa
• Ring brand door bells
• Security Cameras (Lorex, Q-see, Swann, Ring)
• Wi-Fi smart switches and lights (Alexa compatible)
• Wi-Fi thermostats (Alexa compatible)

• Office Servers (Installation and Maintenance)
• Desktop Maintenance (windows updates, virus software, disc defragment)
​​• Virus or Malware Removal
• Roll out and installation of new workstations
• Hardware & Software repair or upgrades
• Laptop Repair
• Systems integration
​• Backup services & solutions
• Disaster Recovery
• Peripheral Installations & Repair (Printers, Scanners, Copy/Fax Machines)
• Payroll Processing Assistance
• Training

• Installation of network cables, wireless networks and repeaters
​• Firewall Configuration
• Administration of Active Directories
• Microsoft Exchange Administration
• Roll out of new computers and workstation integration
• Server / Workstation networking
• Data Recovery & System Backup Services
• Point of Sale (POS) programming
• VOIP Phone Systems
We can help you with any computer subject, from walking you through your email program to showing you how to work with Word documents or QuickBooks. We want you to feel comfortable and current with your computer programs and peripheral equipment.
​
• Need to know more about the lastest version of Windows or how to update your operating system?
• Looking to get more out of Microsoft Office programs, such as learning how to create and implement formulas on a spreadsheet in Excel?
• Want to learn how to customize and optimize your email account for faster, more efficient communications?
• Need your calendar set up to invite colleagues to events and meetings interactively or link to your smart phone?
• Need to know how to create, communicate and maintain your social media accounts? (Facebook, Twitter)
• Looking into effective solutions to maintain,update and organize your different files?
Voice Over IP / Verizon Setup

FREQUENTLY ASKED QUESTIONS
CHECK OUT SOME OF OUR FREQUENTLY ASKED QUESTIONS. IF YOU HAVE MORE QUESTIONS, JUST CONTACT US AT 848-210-2129.
Q. How much time does a typical service call take?
A. It depends on the nature of the problem, typically most problems can be resolved with 30 minutes to 1 hours but it could be longer depending how much work needs to be done.

Q. Do you have a minimum service charge
A. Yes, we charge a minimum of 1hour for on-site computer repair and then in 15 minute increments after that. So if the job takes an extra 15 minutes past the first hour, you would only pay for the extra 15 minutes (1hr, 15min), not an entire extra hour. Also, remember we DO NOT charge any trip charges within Monmouth or Ocean County, NJ. Which most other companies do.

Q. Do you have an arrival time window?
A. We make every effort to arrive as close to the appointment time as possible, but we want to give every customer our undivided attention and sometimes do run late. If we believe we will arrive later then your appointment time, you will receive a phone call letting you know and approximate time we expect to arrive.

Q. How do your rates compare with Geek Squad, Geeks On Site or Staples Easytech?
You'll save a considerable amount of money over other companies and onsite repair places simply because we don't charge a trip charge of $30 or more to start. Also, when you call "Box Store" tech support, you are getting "Jack Of All Trades" that fix computers, hang TV's, Set up Stereo System, etc. While we can do all of these things also, we a trained computer technicians who have worked for large companies and have gone to school and have degrees in PC Support and Network Administration. This experience not only assures we have probably seen the problem before, but also saves you MONEY because we can figure out the problem and solve it in a shorter amount of time.

Q. Do you work on weekends?
YES! We work Saturday's from 10:00am to 4:00pm and are closed on Sunday. However, we do check our messages and will get back to you to try and schedule an appointment for Monday.

Q. Do you warranty your work?
Because we can not control what you do on your computer once we leave, all service work is limited to a 7 day warranty and 30 days on parts. We also DO NOT guarantee separate issues that may occur within your warranty period.
Example: If you call us for virus removal or slow running computer, but then call us 2 weeks later complaining that you can not access the internet, THIS WOULD BE CONSIDERED A NEW ISSUE!
Before Einstein Computer Technologies leaves any job, we preform a safety check of the following:
1. Computer will be rebooted after work is complete to make sure it boots back up properly
2. After Reboot we will test: Printing to you printer, Internet, email and regularly used apps.
3. We will ask the customer to test the computer in our presence to ensure satisfaction of the repair.